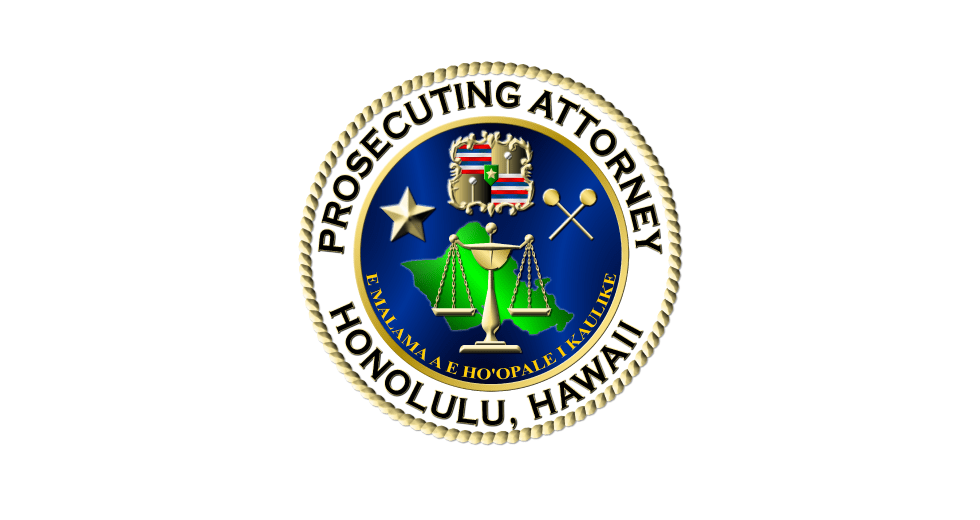 Maricris Espiritu has been sentenced to 10 years in prison for stealing more than $147,500 from Sea Life Park during an 18-month period.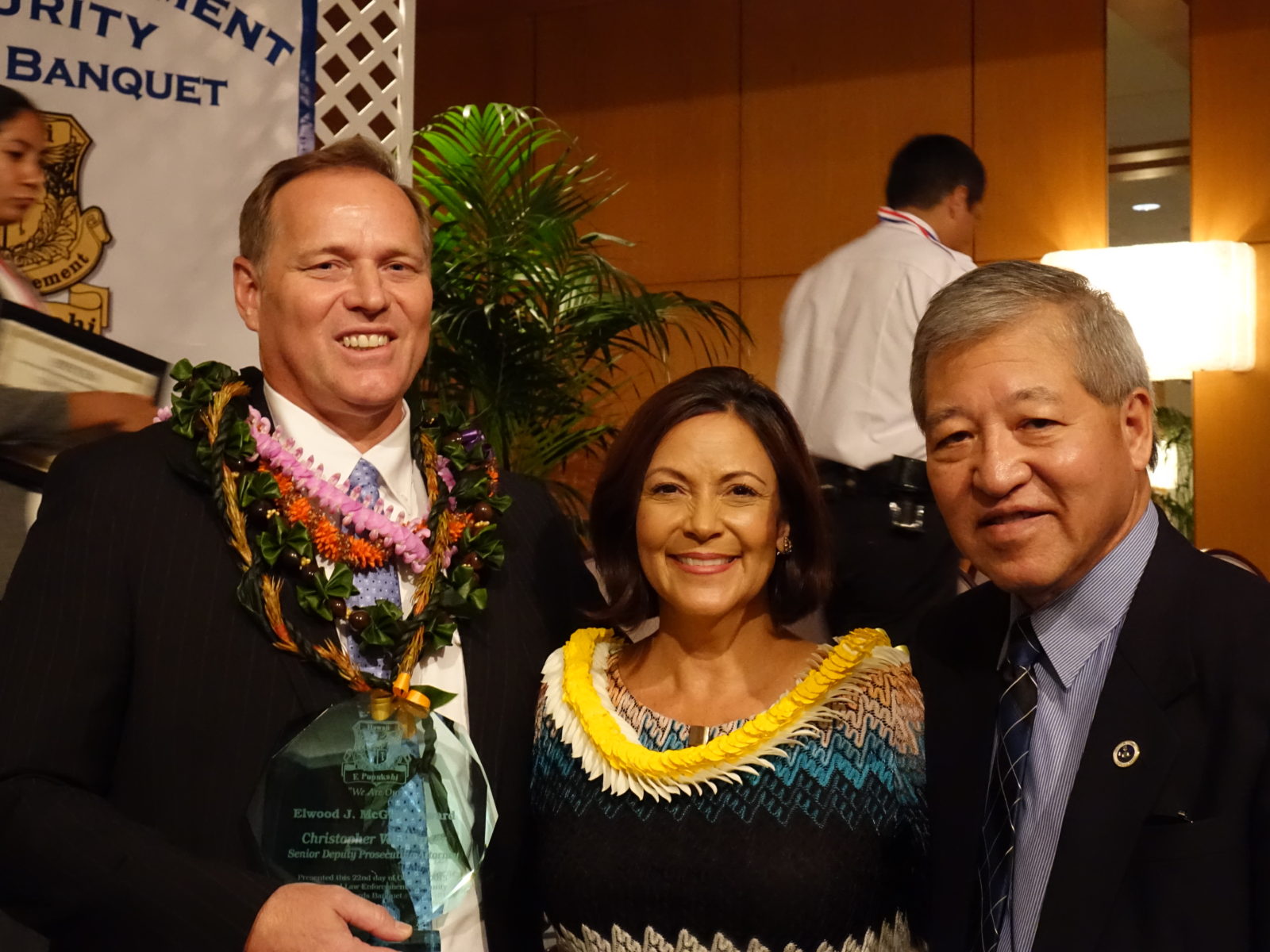 Deputy prosecutor Chirstopher T. Van Marter was named Hawaii's Top Cop for 2015 at a banquet at the Hawaii Prince Hotel. Here, he is with program emcee Paula Akana and Prosecuting Attorney Keith Kaneshiro.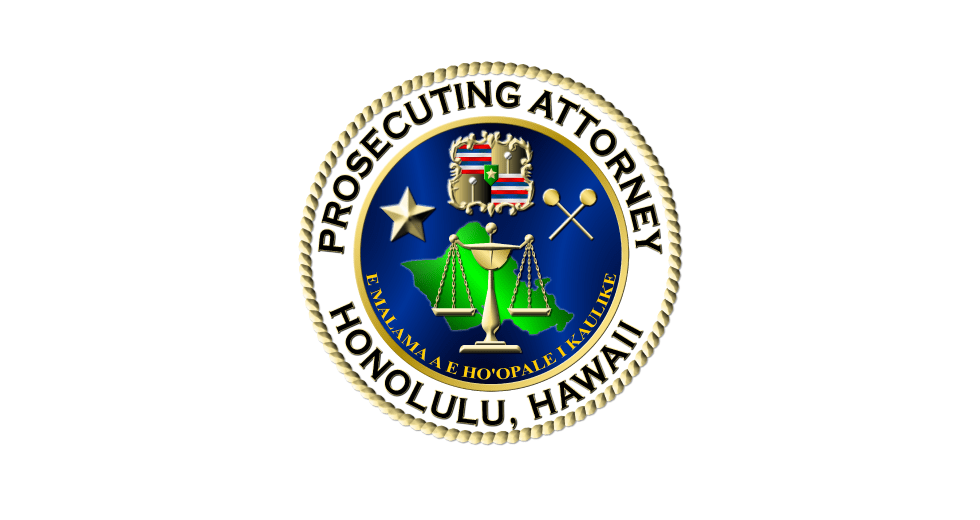 As reported by KHON2 News on April 6, 2015; Deputy Prosecutor Chris Van Marter discusses details involving the investigation of Patrick Oki of theft.