Honolulu Awarded Sexual Assault Justice Initiative Grant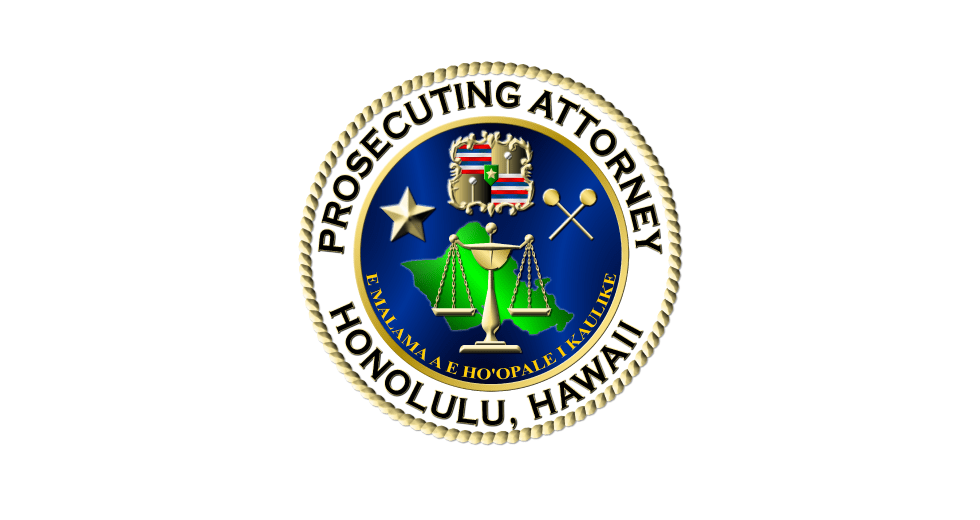 December 16, 2015
Honolulu is one of seven cities selected as pilot sites for the Department of Justice's Sexual Assault Justice Initiative, Prosecuting Attorney Keith M. Kaneshiro announced today.
Honolulu will receive a two-year, $400,000 grant.
The Sexual Assault Justice Initiative, a project of the Office on Violence Against Women, recognizes that sex assault cases are some of the most difficult to prosecute and seeks to establish performance measures based on outcomes such as victim safety and satisfaction rather than just conviction rates.
Attorney General Loretta Lynch said the pilot sites will implement promising practices for prosecuting sex assault cases and promoting justice for victims.
"The purpose of this grant is to encourage the prosecution of difficult cases, not just 'slam-dunk' cases," Kaneshiro said. "We submitted our proposal because we are already prosecuting difficult cases.
"DOJ awarded us the grant because of our sex assault prosecution policies. We have an aggressive, vertical prosecution team and dedicated victim-witness counselors who work closely with the Honolulu Police Department and the Sex Assault Treatment Center.
"We also employ a courthouse dog to support child victims and will operate the Honolulu Family Justice Center, which will provide secured residential housing with services for victims of domestic violence, sex trafficking and sex assault."
The grant will fund positions for two deputy prosecutors and a paralegal, who will be added to the prosecutor's six person Sex Assault Unit; HPD investigators and therapists at the Sex Assault Treatment Center.
Prosecutors, police and the SATC will also seek to develop sex assault response teams; implement training programs for law enforcement, victim service providers and probation and parole personnel; and enhance existing data collection policies to improve tracking of cases.
The Department of Justice's announcement of the awarding of grants can be read here.
For information on the Office on Violence Against Women and its programs, visit their website.
Honolulu Awarded Sexual Assault Justice Initiative Grant – Media Release (PDF)